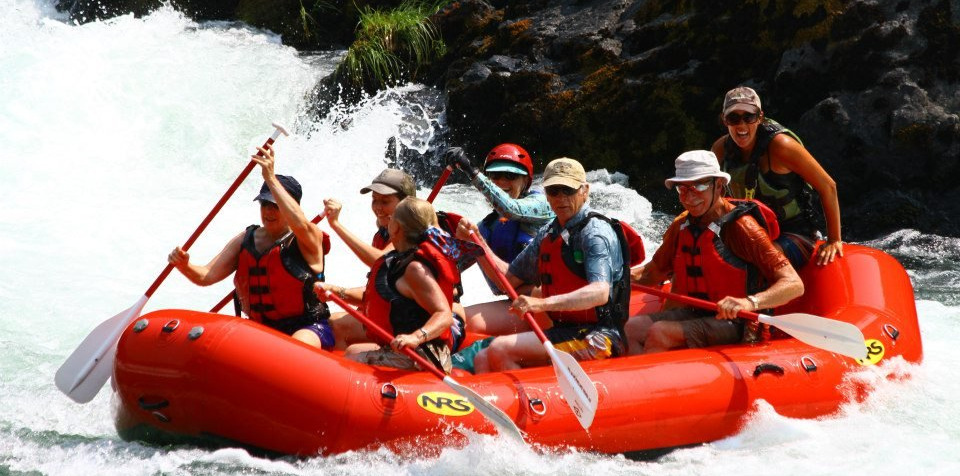 With many companies pivoting to a work-from-home model, business owners and corporate leaders are often looking for ways to connect with employees and promote social interaction. This is why corporate team building has become wildly popular in a variety of industries, especially over the last few years. The problem is that, for many, choosing the right team-building activity can seem daunting. It's important to think about how you can keep everyone engaged and not default to the same one or two lackluster activities.
If you plan on having your team sit in a congested room and do some arts and crafts or visit the same old establishment for yet another company happy hour, you might not get the result you're looking for. Instead, use this opportunity to get active and enjoy something memorable.
That's where we come in. Six Rivers Rafting will equip you with all the necessities and guidance you need to have an amazing and rewarding team building experience. We provide corporate outings both short and long, depending on the sort of activities you think is most beneficial to you and your team.
Corporate team-building activities are a fantastic way to keep your team engaged and get them working together. River rafting and kayaking involve problem-solving, exercise, and group dynamics. We provide half-day and full-day team-building experiences for your convenience in addition to dinner river trips, special group trips, and multi-day experiences for corporate escapes.
When you're ready to plan the perfect corporate bonding activity, we're here to help facilitate the process. We'll ensure your plans go off without a hitch and to help you craft a team-building experience that you and your team will be reminiscing about for years to come. Many of our first-time clients end up utilizing Six Rivers Rafting for annual corporate outings, and we hope to count you amongst them!
If you have any questions about who we are and how we can help you forge new bonds through corporate team-building experiences, contact Six Rivers Rafting today. We're excited to help you plan your next corporate team-building adventure!